MyMMANews
Julia Avila is feeling extra thankful during this holiday season and for good reason.
A few months ago in October, Avila gave birth to her daughter Eris and now Avila will be celebrating her first Christmas as a mother.
Motherhood has been off to a great start for the No. 11 ranked UFC bantamweight contender and she is really enjoying spending time at home with her family. In fact, Avila's mother recently got to meet her granddaughter for the first time in what was a beautiful family moment.
Of course as Avila continues to settle into being a mom, UFC fans are asking when she is going to return to the octagon?
That question doesn't have an exact answer, but Avila's goal is return in the spring or early summer.
If it was up to Avila she would fight tomorrow, but there are still a few hurdles to clear before she signs her name on fight contract as she still isn't medically cleared to fight, which actually dates back to the ending of 2021.
Last December, Avila was preparing for a big ending to the year after she picked up a submission win over Julija Stoliarenko and earned a huge matchup against former title challenger Raquel Pennington.
Then exactly one year ago today, Avila would end up tearing her ACL and meniscus during her training camp for Pennington and she won't be medically cleared from that injury until Jan. 3.
While the time away from the octagon is upsetting, things actually turned out great for Avila during her year of recovery as it would result in her becoming a mom.
Now as Avila works her way back, expect to see baby Eris in the gym alongside her mom and you can definitely expect to see her at UFC events in the new year.
Ahead of the Christmas holiday, Avila spoke with MyMMANews to discuss life as mom, her UFC return and what it was like going to the gym and training throughout her whole pregnancy.
You can watch her full interview in the video above.
Follow Us – All The Cool Kids Are


Will Jon Jones win the UFC heavyweight championship?

View Results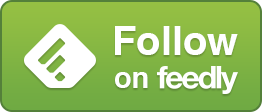 Thabet ThbBet Best Online Casino